Summit Point Motorsports Park
Jump to navigation
Jump to search
Circuit Map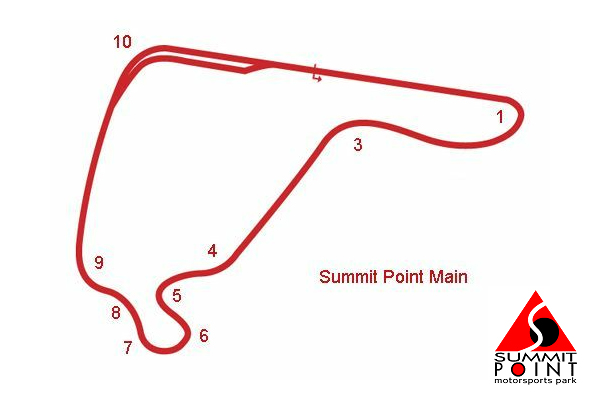 Google Maps
Summit Point Motorsports Park 201 Motorsports Park Circle PO Box 190 Summit Point, WV 25446
https://maps.google.com/maps?q=Summit+Point+Motorsports+Park&hl=en&sll=39.244172,-77.974213&sspn=0.075379,0.169086&hq=Summit+Point+Motorsports+Park&t=m&z=15
Getting There
Summit Point is easily accessible from Interstate 81
On Arrival
Check at the main gate which track to proceed to. There are three: Summit Point Main, Jefferson and Shenandoah.
Signing On
Circuit Usage / Configurations
Summit Point Main Track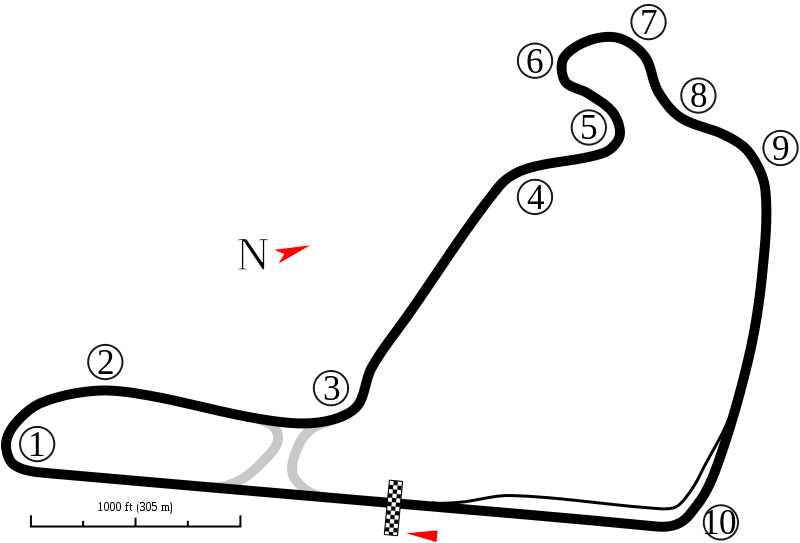 Summit Point Main is a 2.0-mile (3.2 km) 10 turn road course that hosts such events as WKC, WKA, SCCA, Audi, Mazda Drivers, BMWCCA, NESBA, and NASA club races, track days, and schools.
Summit Point Jefferson Circuit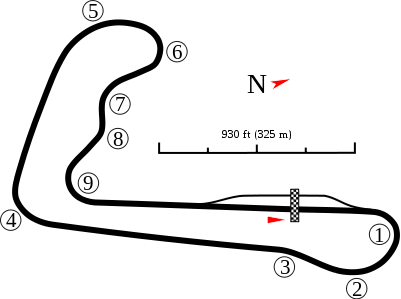 Jefferson Circuit is a 1.12-mile (1.80 km) 7 turn road course.
Summit Point Shenandoah Circuit

Shenandoah Circuit is a 2.2-mile (3.5 km) 22 turn road course.
International
National
Posts
Lunch / Circuit Customs
SCCA provides lunch and post-race food.
Marshal's Perspective
Scanner Frequencies
How to Marshal Here - Contacts
Washington DC Region SCCA - www.wdcr-scca.org [1]
Local Accommodation
Camping
Summit Point allows camping
Circuit Contacts
Summit Point Motorsports Park 201 Motorsports Park Circle PO Box 190 Summit Point, WV 25446
Phone (304) 725-8444
Fax (304) 728-7124