Overalls
Jump to navigation
Jump to search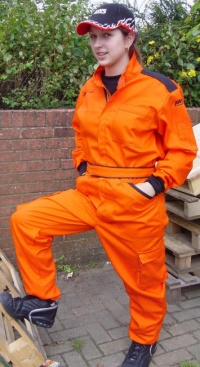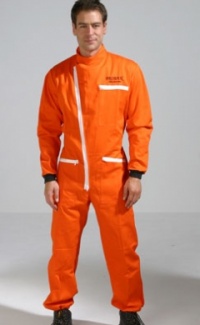 Overalls are fire retardant, they are NOT fireproof!!!!
Overalls are commonly made from a fire restardant material, usually Proban, and give basic protection against flash fires.
When sizing yourself for overalls remember to be generous as it is highly recommended that you wear several layers underneath, cotton or wool layers are good. Some marshals also invest in Proban or Nomex underwear in the form of shirts and long johns. Many race tracks are on former airfields with few hills or trees so they do tend to be wind farms.
If you are a member of the British Motorsports Marshals Club, then subsidised overalls are available from AWS. (Tip: When ordering from AWS, place your order by telephone, not via the website, as you may not get the discounts if you order directly online.)
Suppliers