New Jersey Motorsports Park
Jump to navigation
Jump to search
Circuit Map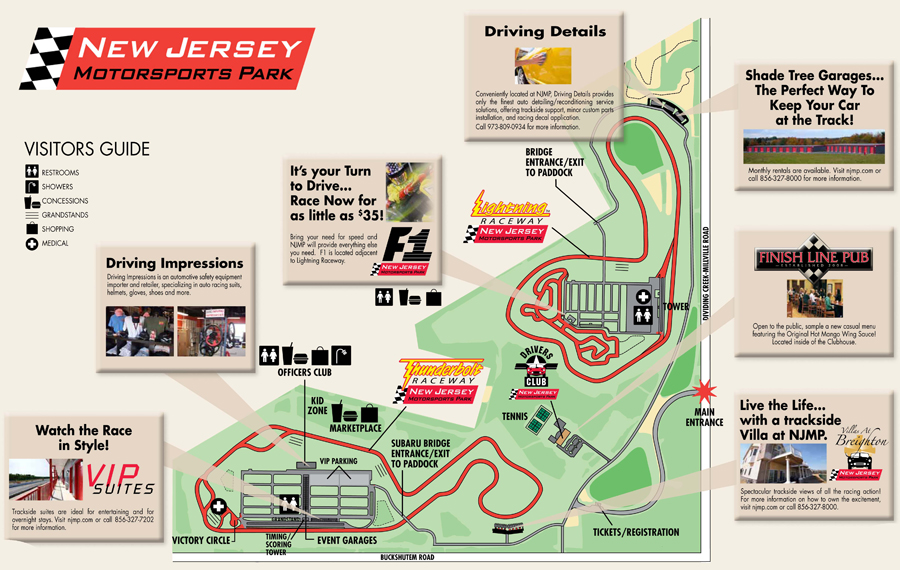 Google Maps
New Jersey Motorsports Park 8000 Dividing Creek Rd, Millville, NJ
Getting There
NJMP is located in South Jersey and is accessible via New Jersey Turnpike, Garden State Parkway or Atlantic City Expressway. The closest highway is NJ 55
On Arrival
There are three tracks at NJMP: Thunderbolt, Lightning and F1 karting. Sign on at the main gate where you will be directed to the proper track.
Signing On
For racing at Thunderbolt registration takes place at the Tower.
Circuit Usage / Configurations
Thunderbolt


Thunderbolt is a 2.25 mile (3.62 km) 14 turn road course that hosts a number of national and international events including ARCA Re/Max Series, Rolex Sports Car Series, Atlantic Championship, AMA Superbike Championship and Sports Car Club of America races.
Lightning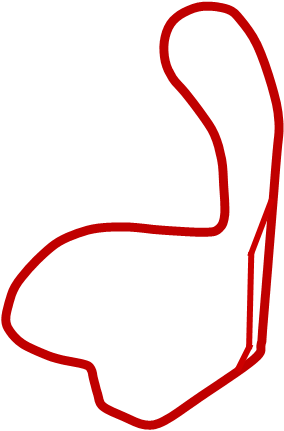 Lightning is a 1.9 mile (3.06 km) 10 turn road course that also holds Sports Car Club of America events as well as Bertil Roos driving school. A part of Lightning called Lightning Circuit is used for Rallycross events, where 70% of the track is tarmac and 30% on dirt and gravel.
F1 karting
F1 is a 1.1-mile (1.8 km) karting facility.
International
National
Posts
Lunch / Circuit Customs
Marshal's Perspective
Scanner Frequencies
How to Marshal Here - Contacts
NJMP relies on its own core marshal group called NJMP Flag Corps. However a number of events are run through SCCA via Northern New Jersey Region - Sports Car Club of America - www.scca-nnjr.org [1] or South Jersey Region, SCCA - www.sjr-scca.org [2] Other clubs may run events also.
Local Accommodation
A number of hotel options are available in Millville, NJ and nearby Wineland, NJ. Philadelphia is 45 miles West of the track while Atlantic City is 41 miles East of the track.
Camping
There is no camping at NJMP
Circuit Contacts
Main switchboard: (856) 327-8000
Operator: (856) 327-7202
Ticket Sales: (856) 327-7255
E-mail: info@njmp.com


To volunteer contact SCCA - www.scca.com [3]